7 Days To Die Steam CD Key
7 Days to Die spielt in einer brutalen, gnadenlosen und postapokalyptischen Welt, die von Untoten überrannt wurde. Das Open-World-Spiel bietet eine einzigartige Kombination aus Ego-Shooter, Survival-Horror, Tower-Defense und Rollenspiel. Das Kampfsystem, das Handwerk, das Plündern, der Bergbau, die Erforschung und die Charakterentwicklung begeistern Spieler auf der ganzen Welt. Individuelle Fertigkeiten, World Building und nacktes Überleben = 7 Days to Die.
Zeige alles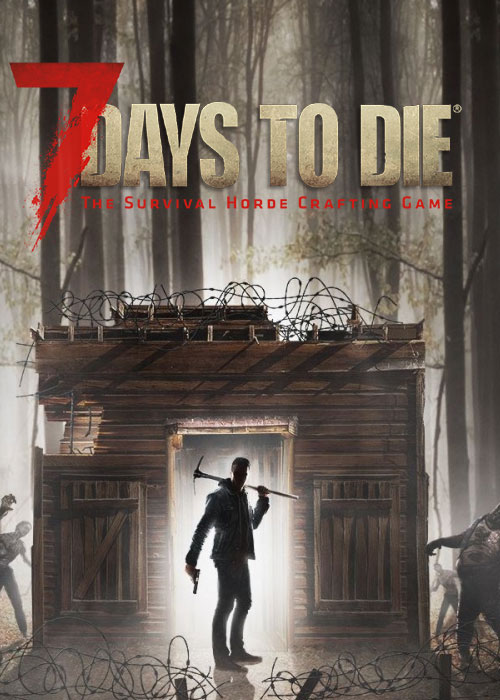 Neu
Plattform:
Region:
Tags: AVG FPS
Verfügbarkeit:
Ausverkauft
Das könnte Dir auch gefallen
Produktbeschreibung
Create and Destroy - The world terrain, structures and items can be destroyed or scrapped for resources. Re-purpose collected materials to build custom structures and fortification by hand, placing building pieces into the world in real time. Structural Integrity - Buildings and terrain formations which are too unstable can fall apart if proper supports are not built. Some building materials are stronger than others and pieces which break off and fall can be dangerous or deadly if they fall on you or enemies. Item Crafting & Degradation - With a continually growing list of over 160 recipes, gather resources such as plant fibers, wood and metal to create weapons and tools such as hand made crossbows, knives and hammers. As your tools wear out over time, use your crafting skills to repair them. Plants and Animals - Locate seeds to plant and grow vegetables, and head out into the wilderness to hunt animals once the cabinets in abandoned buildings are already plundered. Horde Mode - For times when you and your friends want a fast paced blend of combat, construction, shorter game play sessions and a chance to practice with weapons, Horde Mode places you in a small map area to defend against nightly attacks while the military support air-drops supplies during the day. Cooperative Mode - Tired of zombie apocalypses that are more about fighting humans than zombies? Team up with your friends to work with other survivors rather than against them, using group efforts to build settlements and safety.