Gears of War Judgment XBOX 360/ONE CD Key GLOBAL
Gears of War: Judgment zeigt, wie alles angefangen hat. Im Mittelpunkt des Games stehen die Ereignisse, die vor der legendären Gears of War-Trilogie passiert sind. Im Zentrum der Action steht das Kilo Squad, das von den alten Bekannten Damon Baird und Augustus "The Cole Train" Cole angeführt wird. Gemeinsam versuchen sie, die Stadt Halvo Bay vor dem übermächtigen Gegner zu verteidigen. Folgen Sie Ihrem Instinkt: Kämpfen Sie in Gears of War: Judgment mit dem Kilo Squad in einem erbitterten Kampf um die Rettung der Stadt Halvo Bay. Lassen Sie sich von dem Shooter-Highlight begeistern durch neue Features und einen umfangreichen Multiplayer-Modus.
Zeige alles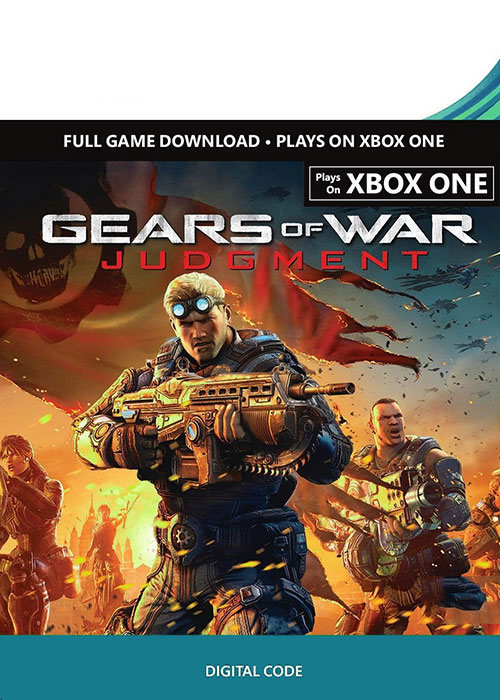 Plattform:
Region:
Tags: FPS
Das könnte Dir auch gefallen
Produktbeschreibung
Go back to the immediate aftermath of Emergence Day — the defining event of the "Gears of War" universe. Set years before the events of the previous "Gear of War" trilogy, the story centers on Kilo Squad, a troop of soldiers led by Damon Baird. He is joined by Augustus "the Cole Train" Cole. They are joined by newcomers to the series - Sofia Hendricks and Garron Paduk - as they attempt to save the besieged city of Halvo Bay from a terrifying new enemy.