Guild Wars 2 2000 Gem Card Global
Guild Wars 2 kann bekanntlich kostenlos gespielt werden und verzichtet auf monatliche Gebühren. Durch die Guild Wars 2 GEM Card haben die Spieler nun die Möglichkeit, verschiedene Items zu erwerben. Der Ingame-Store bietet Guild Wars 2 Spielern eine große Auswahl an Kostümen, Farbstoffen, Boosts und Account-Services, welche mit Edelsteinen bezahlt werden können. Diese Edelsteine können im Ingame-Store oder bei teilnehmenden Händlern gegen Geld erworben werden und bieten den Spielern sofortigen Zugriff auf die Gegenstände im Ingame Store. Außerdem können die Edelsteine gegen Gold getauscht werden.
Zeige alles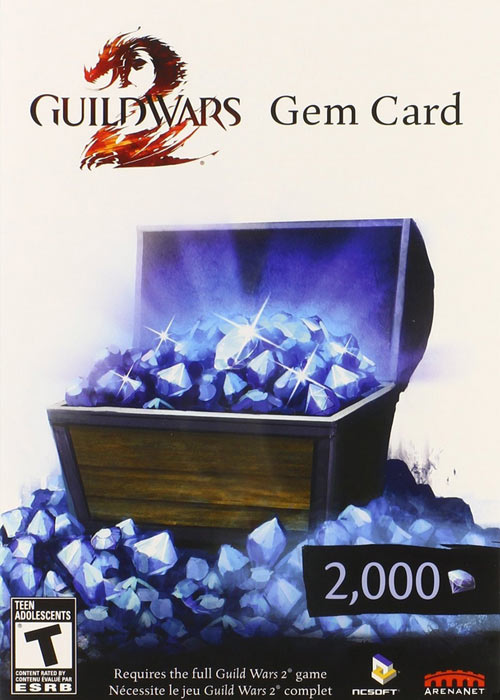 Neu
Plattform:
Region:
Tags: MMORPG
Das könnte Dir auch gefallen
Produktbeschreibung
Guild Wars 2 can be played free of charge and waives monthly fees. The Guild Wars 2 GEM Card gives players the opportunity to purchase different items. The Ingame Store offers Guild Wars 2 players a wide selection of costumes, dyes, boosts and account services that can be paid for with precious stones. These gemstones can be purchased in the in-game store or at participating merchants for money, giving players instant access to the items in the ingame store. In addition, the precious stones can be exchanged for gold. ITEMS IN STORE: • Style: clothing, dyes and special seasonal outfits • Consumables: items for use in game • Account upgrades: management services, including character slots • Services: Services for use in the game, such as rescue kits and traders • Boosts: Time-limited character enhancements • Mini Pets: Miniature animals to collect and fight • The Guild Wars 2 Ingame Store is periodically updated and updated by new items and seasonal promotions!