Halo 5 Guardians Xbox One CD Key Global
Halo 5: Guardians - Die spektakulärste Halo-Kampagne aller Zeiten! Entdecke die Wahrheit! Ein heimtückischer Angriff zerrüttet den Frieden vieler menschlicher Kolonien und stellt den Master Chief vor seine bisher größte Herausforderung. Stürmische Zeiten erwarten den Spieler, der sich in einer spektakulären Story gegen feindliche Mächte behaupten muss. Actiongeladen wird es auch im revolutionärem Multiplayer, der Dank vielseitiger Neuerungen zahlreiche, nervenaufreibende Matches verspricht. In einem turbulenten Mix aus altbekannten, sowie den vielseitigen neuen Halo-Elementen wartet eine völlig neue Erfahrung, die sowohl alte, als auch neue Halo-Fans begeistern wird! Die spektakulärste Halo-Kampagne aller Zeiten In Halo 5: Guardians wird die legendäre Story der Serie auf eine neue Ebene gehoben. Der Spieler erlebt eine nervenzerreißende Kampagne, die im Rahmen des Actiongenres neue Maßstäbe setzt. Eine neue Dimension des Multiplayers Der rasante Multiplayer bietet mit sechs neuen Spezialfähigkeiten jede Menge Dynamik und lässt die Matches zu einem individuellen, actiongeladenen Erlebnis werden. Auch die neuen Spielmodi liefern stundenlangen Multiplayer-Spaß. Neben bekannten Modi, wie dem beliebten Slayer Teamshowdown, erwartet den Spieler mit dem Breakout-Modus eine neue kompetitive Variante, die eSport-Herzen höher schlagen lässt. Die perfekte Mischung Halo 5: Guardians bietet eine spektakuläre Single- & Multiplayer-Erfahrung und setzt neue Maßstäbe in den Bereichen Design und Engine. Dank zahlreicher Neuerungen wie z.B. dem Smart Scope-System oder innovativer, neuer Multiplayer-Features erleben Spieler ein bisher nie dagewesenes Halo-Abenteuer.
Zeige alles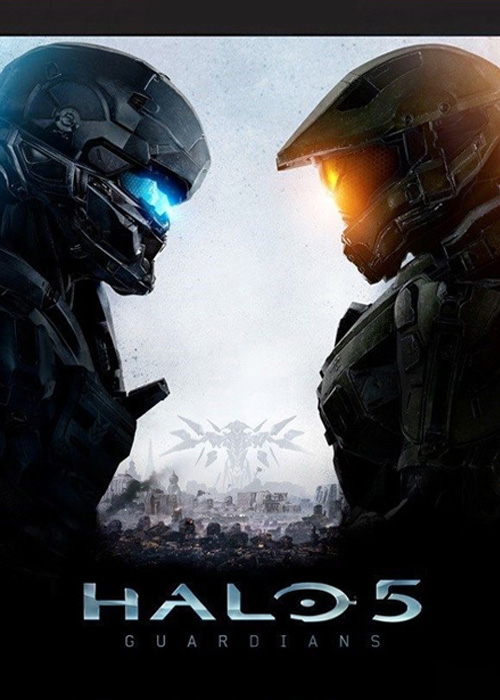 Plattform:
Region:
Tags: FPS
Das könnte Dir auch gefallen
Produktbeschreibung
A Global key,works on Xbox one.
The game's plot follows two fireteams of human supersoldiers: Blue Team, led by Master Chief, and Fireteam Osiris,led by Spartan Locke.When the former goes absent without leave to track down the artificial intelligence construct Cortana,Master Chief's loyalty is called into question,and Fireteam Osiris is sent to retrieve him.
A mysterious and unstoppable force threatens the galaxy,the Master Chief is missing and his loyalty questioned. Experience the most dramatic Halo story to date in a 4-player cooperative epic that spans three worlds.Play with friends and compete against rivals in new multiplayer modes: Warzone,massive 24-player team-based battles, Arena, pure 4-vs-4 competitive combat,and Warzone Firefight, 8-player co-op battles against increasingly difficult,dynamic objectives and overwhelming odds.
Your Team is Your Weapon
Choose how to achieve objectives while playing solo with AI teammates or with friends in a 4-player cooperative.

Warzone Mode
Prepare for nonstop action with Warzone.This all-new, massive-scale multiplayer mode features 24-player battles (12-vs-12) with both friendly and enemy AI dropping in to pump up the mayhem.

Fireteam AI System
Fireteam AI adds a new level of drop-in/drop-out co-op excitement by keeping four Spartans active at all times. It's designed to be completely autonomous, and when controlled by AI, your teammates support you by navigating the environment and reacting dynamically throughout combat.

Arena Multiplayer
Halo's legacy of pure,skill-based 4-vs-4 competitive combat lives on in Guardians' thrilling Arena multiplayer mode.Rely on your smarts and work with your teammates as you go for the kill and assert your dominance.
The peace is shattered,when humanity's greatest hero goes missing,a new Spartan must hunt the Master Chief and solve a mystery that threatens the entire galaxy.