Left 4 Dead 2 Steam CD-Key
Left 4 Dead 2 ist der Nachfolger des von den Kritikern hoch gelobten und äußerst erfolgreichen Koop-Multiplayer-Krachers von Valve, den Entwicklern der Serien Half-Life, Portal, Team Fortress und Counter-Strike. Left 4 Dead 2 verspricht eines der am meisten verkauften Spiele des Jahres 2009 zu werden und neue Standards im Genre der Koop-Actionspiele zu setzen. Der Titel erweitert das preisgekrönte L4D-Spielprinzip um Nahkämpfe sowie neue Items wie Kettensägen, Bratpfannen, Baseballschläger und mehr. Mit dem AI Director 2.0 wird das dynamische Gameplay aus L4D noch einmal verbessert - Wetterbedingungen, Weltobjekte und Wege können individuell verändert werden, Gegner, Effekte und Sounds werden an die Fortschritte des Spielers angepasst. Das Ergebnis ist ein einzigartiges Spielerlebnis, das dem Spieler bei jeder Sitzung eine kurzweilige und einzigartige Herausforderung bietet. Mit neuen Überlebenden, Boss-Zombies, Waffen und Objekten ist Left 4 Dead 2 außerdem deutlich umfangreicher als das Original.
Zeige alles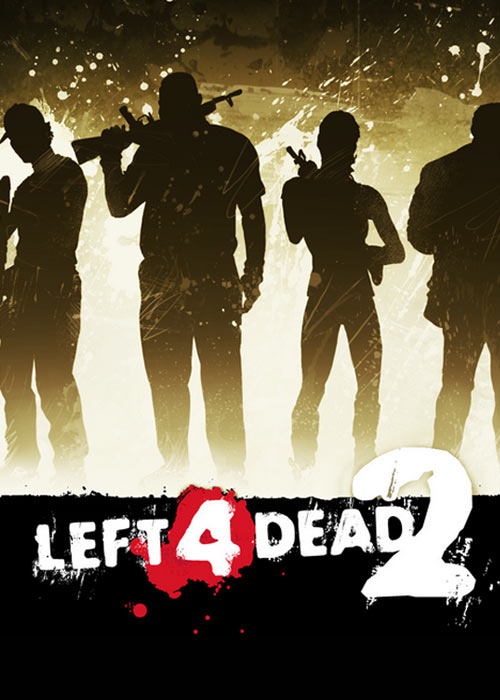 Neu Heiss
Plattform:
Region:
Tags: FPS
Das könnte Dir auch gefallen
Produktbeschreibung
This product is region locked and it cannot be activated and played in Germany, Australia and Austria.It works on Steam and PC.
Left 4 Dead 2 brings new characters and a brand new story to the game for you to experience, thus making everything fresh and new. Plus, brand new weapons for you to battle with. Both guns and melee weapons are included, including chainsaws, baseball bats, axes, and much more.
Set in the zombie apocalypse, Left 4 Dead 2 (L4D2) is the highly anticipated sequel to the award-winning Left 4 Dead, the #1 co-op game of 2008.
You'll play as one of four new survivors armed with a wide and devastating array of classic and upgraded weapons. In addition to firearms, you'll also get a chance to take out some aggression on infected with a variety of carnage-creating melee weapons, from chainsaws to axes and even the deadly frying pan.You'll be putting these weapons to the test against (or playing as in Versus) three horrific and formidable new Special Infected. You'll also encounter five new "uncommon" common infected, including the terrifying Mudmen.
Left 4 Dead 2 brings five chapters and a DLC,include "Dead Center"、"Dark Carnival"、"Swamp Fever"、"Hard Rain","The Parish" and "The Passing"(DLC).
You'll enjoy 5 intense campaign modes through the co-op, make your stand with your friends and see if you can survive this zombie apocalypse. Only together can you make it, to be alone is to be left for dead.
CD key Information:

Left 4 Dead 2 Steam CD-Key is the serial number or product code which is a combination of letters and numbers that activates Left 4 Dead 2, normally found on a sticker inside the game's case or printed on the game's quick reference card. The purchased Left 4 Dead 2 Steam CD-Key global is used to register and activate the relevant game. Depending on the product, SCDKey.com provides this in the form of a scan of the code or the actual code in text format.
Note: All of our products are delivered digitally in the format of a Left 4 Dead 2 Steam CD-Key which can be activated on one the relevant platform shown above. In stock. Welcome to order.