Need For Speed Origin CD-Key
Produktbeschreibung Erkunde in diesem spannenden Reboot von Need for Speed eine offene Spielwelt bei Nacht, vollgepackt mit illegalen Straßenrennen und aufgetunten Karren, die du auf fünf unterschiedliche Arten zum Sieg fahren kannst. Gehe deinen eigenen Weg, erlebe verschiedene, sich überschneidende Geschichten, mach dir einen Namen und werde zur ultimativen Ikone. Need for Speed liefert den Fans das, was sie wollen und wofür der Name selbst steht – umfangreiches Fahrzeug-Tuning, eine authentische, offene Spielwelt voller echter Autokultur sowie eine Story, die das Geschehen vorantreibt. Ventura Bay ist dein urbaner Spielplatz – von den weitflächigen Landstraßen in den Hügeln über der Stadt bis hin zu den urbanen Stadtvierteln, in denen es nur so von Cops wimmelt, mit engen Kurven – wenn der Rest der Welt schläft, verwandelt die Untergrundszene die Stadt in eine illegale Rennmetropole. Fünf Ikonen aus der realen Welt nennen diese Stadt ihre Heimat. Sie sind die Helden der Autokultur unserer Zeit und werden dich inspirieren, dich antreiben und dich testen. Mach dir einen Namen und erlange ihren Respekt auf deinem eigenen Weg zur ultimativen Ikone.
Zeige alles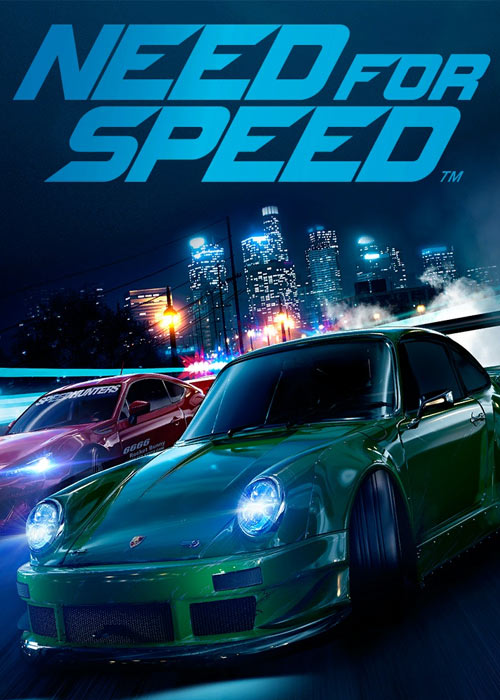 Plattform:
Region:
Tags: RAC
Verfügbarkeit:
Ausverkauft
Das könnte Dir auch gefallen
Produktbeschreibung
Unlocked Framerate: Experience the stunning nocturnal city of Ventura Bay with an unlocked framerate and at a 4k resolution, only available on PC. Steering Wheel & Peripheral Support: Feel every detail of the road with support for a range of wheels and peripherals from Logitech, Thrustmaster and Fanatec. Five Ways to Play: Need for Speed returns with Five Ways to Play - Speed, Style, Build, Crew and Outlaw, enabling you to earn reputation and ultimately win your way. Combine all five to create that perfect Need for Speed moment; driving insanely fast, sliding through a corner in your customized ride alongside your friends, whilst being chased by the cops. Rich Authentic Customization: Build a car that reflects your character through extensive visual and performance customization. With hand-picked iconic cars, the hottest authentic after-market brands, performance tuning, and personalized handling. Set up your ride and hit the streets. West Coast Urban Setting: From dusk till dawn, discover an open world of urban car culture you never knew existed. Our stunning new world that combines the power of the new consoles and a supercharged game engine in Frostbite to deliver a rich open world environment with roughly twice the drivable roads of Need for Speed Rivals.