World Of Warcraft Battle For Azeroth Expansion Key EU
Alle unsere Produkte werden digital in Form eines CD Keys oder Produktcodes geliefert.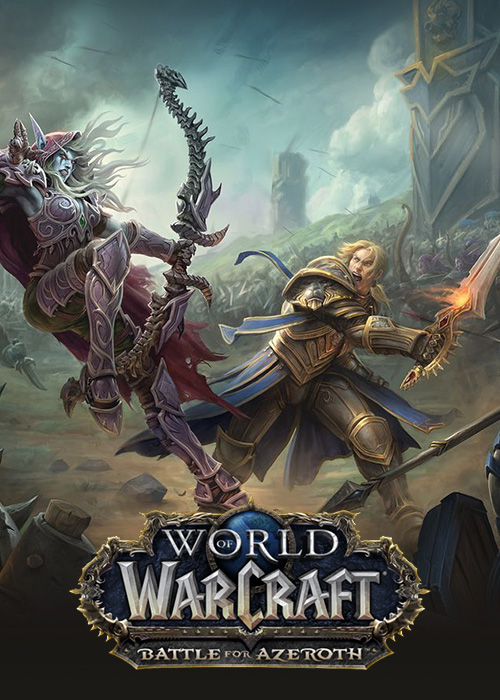 Neu Heiss
Plattform:
Region:
Das könnte Dir auch gefallen
Produktbeschreibung
Azeroth hat einen schrecklichen Preis dafür bezahlt, den Vormarsch der Legion aufzuhalten – doch obwohl die Wunden der Welt heilen, wird bald deutlich, dass das gebrochene Vertrauen zwischen Allianz und Horde am schwersten wiederherzustellen sein wird. In Battle for Azeroth löst der Fall der Brennenden Legion eine Reihe an verhängnisvollen Ereignissen aus, die den Konflikt im Mittelpunkt der Warcraft-Saga wieder aufleben lassen. Zu Beginn dieses neuen Zeitalters des Krieges müssen sich die Helden von Azeroth aufmachen, um neue Verbündete zu gewinnen, eine Schlacht um die mächtigsten Ressourcen der Welt austragen und an gleich mehreren Fronten kämpfen, um Azeroth entweder an der Seite der Horde oder der Allianz in seine ungewisse Zukunft zu führen.
Der Erwerb von World of Warcraft: Battle for Azeroth im Vorverkauf gewährt Zugriff auf Questreihen, die Spielern den Zugriff auf die Hochbergtauren, die lichtgeschmiedeten Draenei, die Nachtgeborenen und die Leerenelfen ermöglichen. Um die Questreihen der verbündeten Völker freizuschalten, benötigen Spieler einen Charakter der Stufe 110 und müssen bestimmte Quest- und Rufvoraussetzungen der Fraktionen erfüllen, denen das jeweilige verbündete Volk angehört.