Dead Island Riptide Definitive Edition Steam CD Key
die insel ist tot!die tückischen riptides zu vermeiden und die infizierten mit der offiziellen strategie reiseführer von bradygamesdead insel: riptide offizielle strategie leitfaden ist der beste weg, um zu überleben, die schrecken, erwarten sie in der fortsetzung der ursprünglichen zombie blockbuster, tot.die vier überlebenden dachte, sie ist der schrecken der banoi und überlebte die apokalypse eine beschädigte paradies.in wirklichkeit ist ihr schicksal zum schlechten wendet. weiter mit der geschichte der insel in der neuesten aktion tot - rollenspiel von techland (herausgegeben von deep silver).toter insel: riptide offizielle strategie leitfaden wird ihnen helfen, "- vivors mit strategien für jede offene weltmission und detaillierte boss kämpfen.umfassende karten zeigen ihnen geheime bereiche, versteckte sammlerstücke und tote zonen; erfassung aller craftable waffe, neue fahrzeuge und infizierten monstrum, plus die multiplayer - kapitel wurden vollständig aktualisiert und ergänzt die bestehenden multiplayer und neue zentrale verteidigung "modus. der albtraum nicht wieder tote insel: riptide.dank der toten insel: riptide offizielle strategie - guide von bradygames, überleben ist nicht nur möglich, es entwickelt sich zu amüsieren.
Zeige alles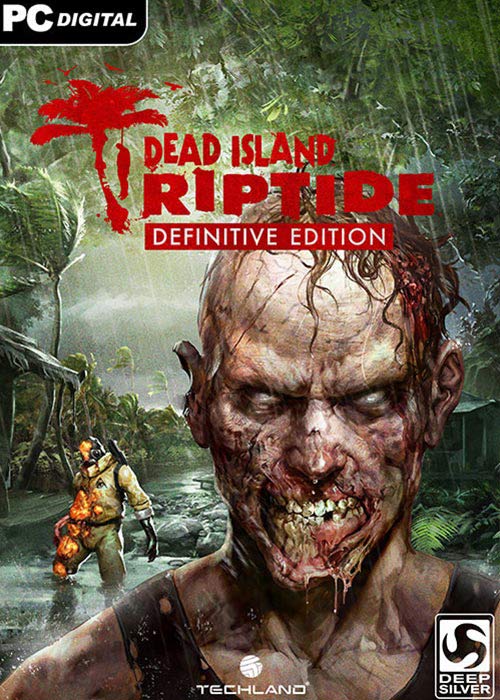 Plattform:
Region:
Tags: ACT FPS
Verfügbarkeit:
Ausverkauft
Das könnte Dir auch gefallen
Produktbeschreibung
Including all previously released DLC! Fully remastered: Experience Dead Island Riptide in crisp full HD with Improved graphics, game models and a photorealistic lighting system with physically based shading Adrenaline-Fuelled Combat: Smash heads, crack skulls and slice 'em up with the weapon of your choice in the visceral astounding melee combat Seamless Coop Multiplayer: Collaborate with your friends, live through a story of the struggle for survival in a world gone mad Experience the atmosphere: Experience the dense atmosphere - feel the destruction, the horror and madness. Immerse yourself in the turmoil that is taking place on the Island.