Total War Warhammer Old World Edition Steam CD Key
Die Erfüllung millionenfacher Fanwünsche: Total War trifft auf Warhammer! Jetzt in einer erweiterten Version. Das von Spielern und Kritikern geliebte Total War: WARHAMMER ist das sich am schnellsten verkaufende Spiel in der Geschichte der Total War-Serie. Das Spiel kombiniert die spannende, rundenbasierte Strategie und die packenden, kolossalen Echtzeitkämpfe mit dem Warhammer-Universum von Games Workshop. Die Alte Welt Edition beinhaltet alle bisher erschienenen kostenlosen DLCs sowie Patches und fügt dem Spiel die spielbare Fraktion "Bretonia" hinzu. Darüber hinaus enthält diese Version die exklusive gedruckte Novelle "Der Prinz von Altdorf" auf Deutsch.
Zeige alles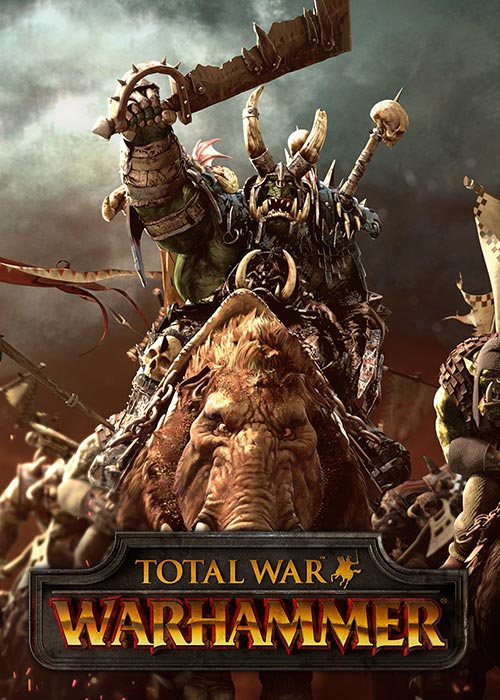 Neu Heiss
Plattform:
Region:
Tags: SLG RTS
Das könnte Dir auch gefallen
Produktbeschreibung
Hundreds of hours of gameplay await you at the dawn of a new era. Total War: WARHAMMER brings to life a world of legendary heroes, towering monsters, flying creatures, storms of magical power and regiments of nightmarish warriors.Command four wholly different races: the Empire, the Dwarfs, the Vampire Counts and the Greenskins, each with their own unique characters, battlefield units and play style.For the first time in a Total War game, harness storms of magical power to aid you in battle and take to the skies with flying creatures, from ferocious dragons and wyverns to gigantic griffons.